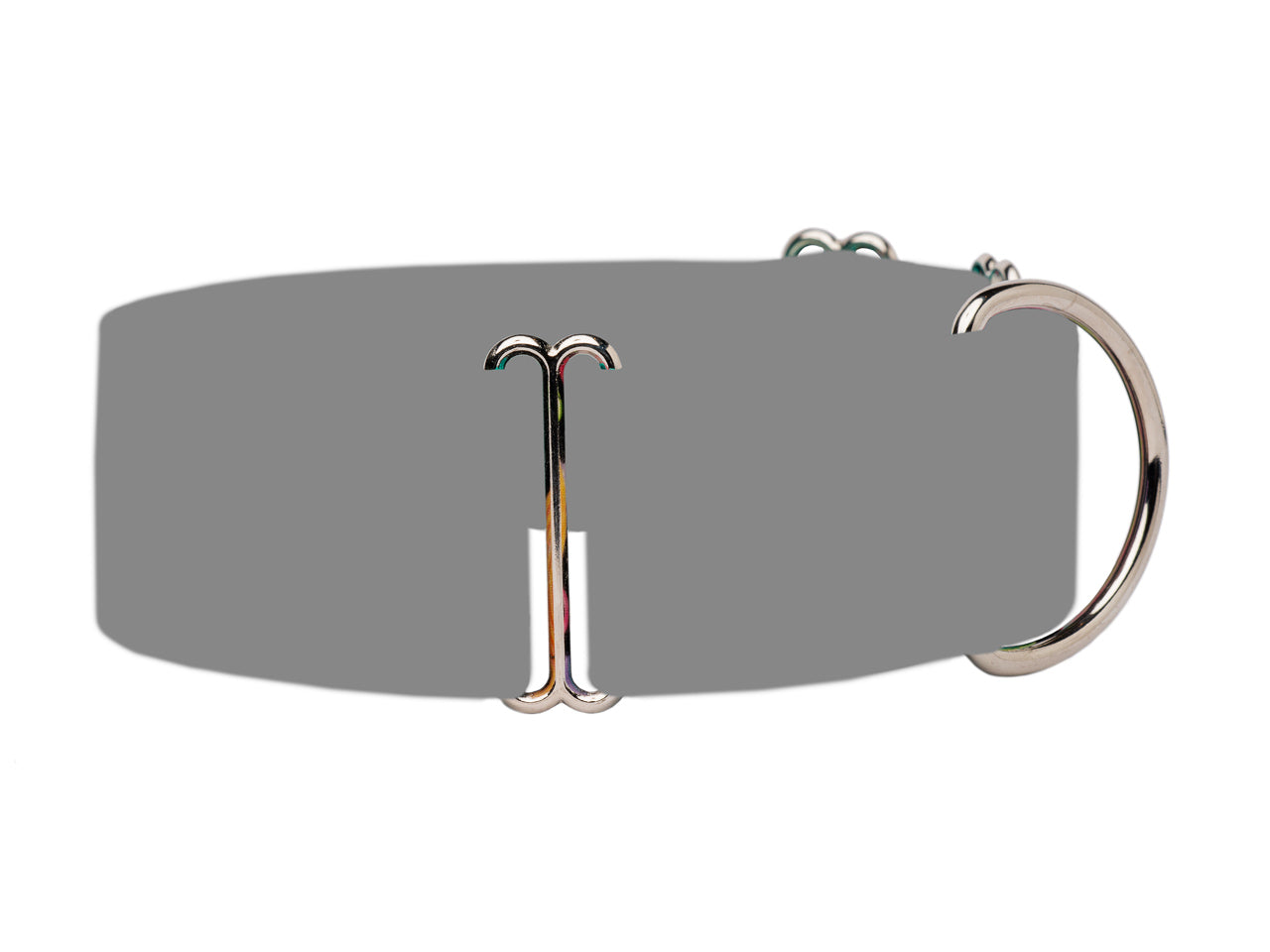 Custom Collar Your Fabric Dog Collar
$36.00 USD
( / )
Unavailable
Need a one-of-a-kind collar for your one-of-a-kind dog? We can help! Whether you're looking for a fancy dress collar for a special event, have a specific pattern in mind, or just can't find just the right thing from our catalog, we can make a custom collar just for your dog.
If you love shopping or need to see the pattern in person (the I'll-know-it-when-I-see-it syndrome), the Custom Collar You Shop option is for you.
Keep in mind, the best fabric is 100% cotton with a tight weave. Quilting fabric is generally a safe choice but other types of fabric can work too, as long as it's 100% cotton. Also important is the size of the print on the fabric. If your dog wears a wider collar, like 1.5 or 2 inches, you can choose a bigger print. But if your dog is smaller and wears a thinner collar, you'll need to choose a smaller print so it will show well on the narrower collar.
We'll make your custom collar in any of our standard widths, and in your choice of buckle, martingale, or tag styles. And you choose the size your dog needs from our standard sizes or custom size, no extra charge.

Although you are doing the shopping, we're still happy to consult over patterns, fabric type, etc. Send us a note before or after you order to start a custom collar convo!
You still get the same fabulous Dogma London quality features:
Handmade with your choice of cotton fabric and satin-lined for comfort.
Reinforced with polypropylene webbing for long life and safety.
Crafted with stainless-steel welded hardware.
Machine washable (cold water, air dry only).
Collar Size Chart
Dogma London collars are adjustable to fit a range of neck sizes. If your dog needs a size not listed below, just ask! For help with measuring your dog for a collar, see our Measuring Guide.
| | |
| --- | --- |
|  Dogma London Collar Size | Fits Neck Sizes |
| Extra Small | 7" - 11" |
| Small | 10" - 14" |
| Medium | 13" - 17" |
| Large | 16" - 20" |
| Extra Large | 19" - 23" |
| XXL | 22" - 26" |
Please select all options.